We'll never take you for granted
news
Posted On :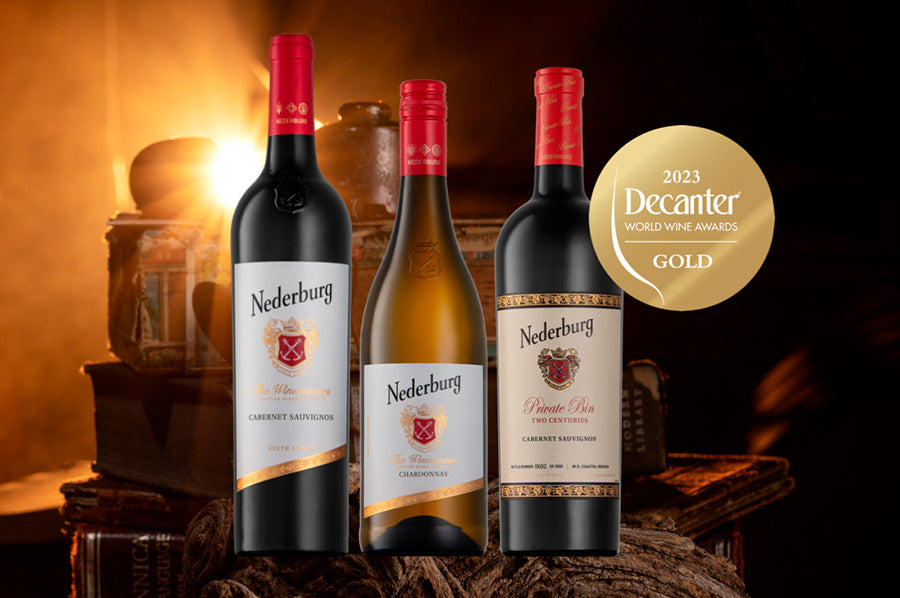 We'll never take you for granted
Global wine production last year reached an estimated *258 million hectolitres (1 hectolitre = 100 litres). Even though that was 3% down on 2021, that's a LOT of wine in anyone's book. 
With oceans of choice, how do wine lovers decide what to buy? Obviously not all the world's wines are available to us here in South Africa, but we do still have an enormous number of options, locally. 
Interestingly, international consumer research shows that in times of stress, like during Covid or the current economically uncertain climate, we tend to go low-risk. We opt for brands we know and trust, rather than risk disappointment. Few have money to waste, so it makes sense. And where we do want to be adventurous, we explore within the portfolios of brands we can count on. 
What's the impact of all this on Nederburg? It means our winery can never take for granted your trust in us. We have a huge responsibility to meet your expectations. Vintage after vintage. And that drives us to keep on interrogating and reviewing our wine-growing and winemaking protocols. Rigorously. What can we do better and smarter, we ask ourselves. 
Part of that self-questioning includes benchmarking Nederburg against other wine producers, not just here in South Africa but across the world. If we don't know how we stack up, how do we know if we are meeting or even exceeding your expectations of a delicious drinking experience at fair value? By participating in several highly-rated competitions, we find out.  
We're very proud of our most recent successes. You will notice they feature wines across the range, demonstrating just how important all our wines are to us, to our reputation and to meeting your expectations. 
2023 Decanter World Wine Awards 
A UK-based competition, and possibly the biggest wine competition of its kind worldwide, judged by leading international experts, including Masters of Wine and sommeliers.  
Gold: The Winemasters Cabernet Sauvignon 2021 
Gold: The Winemasters Chardonnay 2022 
Gold: Private Bin Two Centuries Cabernet Sauvignon 2019 
Silver: Heritage Heroes The Brew Master 2020 
Concours Mondial de Bruxelles 2023 
A Belgian-based competition, judged by leading wine-industry experts. 
Gold: Private Bin Two Centuries Cabernet Sauvignon 2019 
Gold: The Manor House Chardonnay 2021 
Silver: The Winemasters Chardonnay 2022 
Silver: The Winemasters Cabernet Sauvignon 2021 
Silver: Heritage Heroes The Anchor Man Old Vine Chenin Blanc 2022
Investec Trophy Wine Show
An annual South African-based competition chaired by internationally recognised wine doyen Michael Fridjhon with a panel that includes several Masters of Wines and sommeliers.  
Silver: Baronne 2021 
Top 10 Best Value Reds: Baronne 2021
These are all delicious wines; we can promise you that. But, if you're on a very tight budget, you should find our Winemasters Cabernet Sauvignon 2021 (two medals!) very much to your liking at R115 a bottle. You can say the same about the Baronne 2021, that retails for R80 a bottle. 
Most of the award-winners listed above are available from https://store.nederburg.com/. Those not yet released, will be available for purchase in the coming months.
Cheers 
THE NEDERBURG TEAM
*International Organisation of Vine and Wine (OIV)